45-51 Latham Street,
Chermside
Sold: $3,000,000
Experienced developer successfully cashes in.
Michael was contacted by the vendor of this 3-block amalgamated development site because the appointed local agent could not get a result after many months on the market.
The vendor was a local developer in the area with over 30 years experience who had acquired the blocks over a number of years and made the decision to cash in. After a successful campaign fielding enquiries from local and national buyers, Michael sold this development site for a street record price that has stood for over 3 years and is still yet to be broken.
Understandably the seller was ecstatic with the result however they were not the only ones, see what the buyer had to say below:
10-14 Curwen Terrace,
Chermside
Sold: $2,900,000
No sale too complex.
Michael was appointed by the three vendors of this development site after he informed them of the recent town planning opportunities available.
After a successful national campaign gaining four offers from enquiries spanning multiple states, Michael negotiated a complex contract for a street record price.
The buyer's, unfortunately, were not able to fulfil this contract however as a result of the contract conditions negotiated by Michael, the owners benefited from a non-refundable deposit and a development approval package for 76 apartments in total worth over $150,000.
Michael developed a strategy as soon as becoming aware of the likelihood of the deal falling over. Michael was able to re-market and secure a buyer from his database within a short timeframe mitigating the potential fallout to his sellers. As a result Michael still achieved a street record price that stands to this day!
(pictured above is the approved 76 apartment concept design)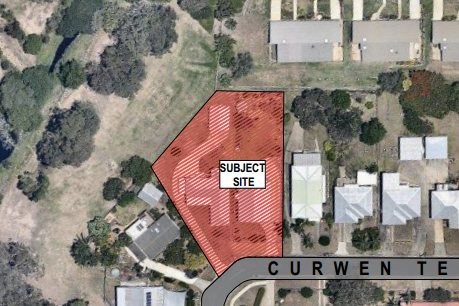 26-28 Curwen Terrace,
Chermside
Sold: $2,400,000
$910,000 more than their next door neighbours!
In late 2014 Michael Giraldo successfully handled the sale of an elderly couples home, along with their daughter's home directly next door as a two block amalgamated development site.
Michael's due diligence into the town planning opportunities available to this family as a result of the then recently endorsed Brisbane City Plan 2014, allowed this family to gain more than $910,000 than their next door neighbours in the same zoning!
The issue their next door neighbours had was that their selected agent did not conduct their due diligence and in turn did not notify them of the opportunity to amalgamate. Unfortunately this agent was more focused on getting a result and not the best possible result available in the market at that time.
At the time of sale the median house price in Chermside was approximately 500,000.
18-26 Mermaid Street,
Chermside
Sold:
$2,400,000
Large Brisbane based developer swoops in on Chermside.
Mosaic Property Group successfully outbid multiple parties to secure this cracking corner site set on over 2,200sqm.
This amalgamation of 3 properties was owned by a prominent Chermside family who had tried to sell the development site for many years before Michael took control of the campaign. Michael formulated an innovative marketing campaign that targeted more specific categories of buyers.
An often neglected part of the marketing campaign is the qualifying of buyers, particularly on campaigns that generate high levels of enquiry. After an extensive qualification process Michael determined that Mosaic Property Group was an ideal buyer for the site. This was down to Mosaic's strong vision for the project and most importantly a proven track record of successful developments.
Mosaic has since developed 60 high quality apartments featuring an impressive rooftop sky garden terrace, this project is now better known as Evoke by Mosaic. To learn more about Mosaic and their unique approach, see the video of Michael discussing his dealings with this Brisbane based developer here.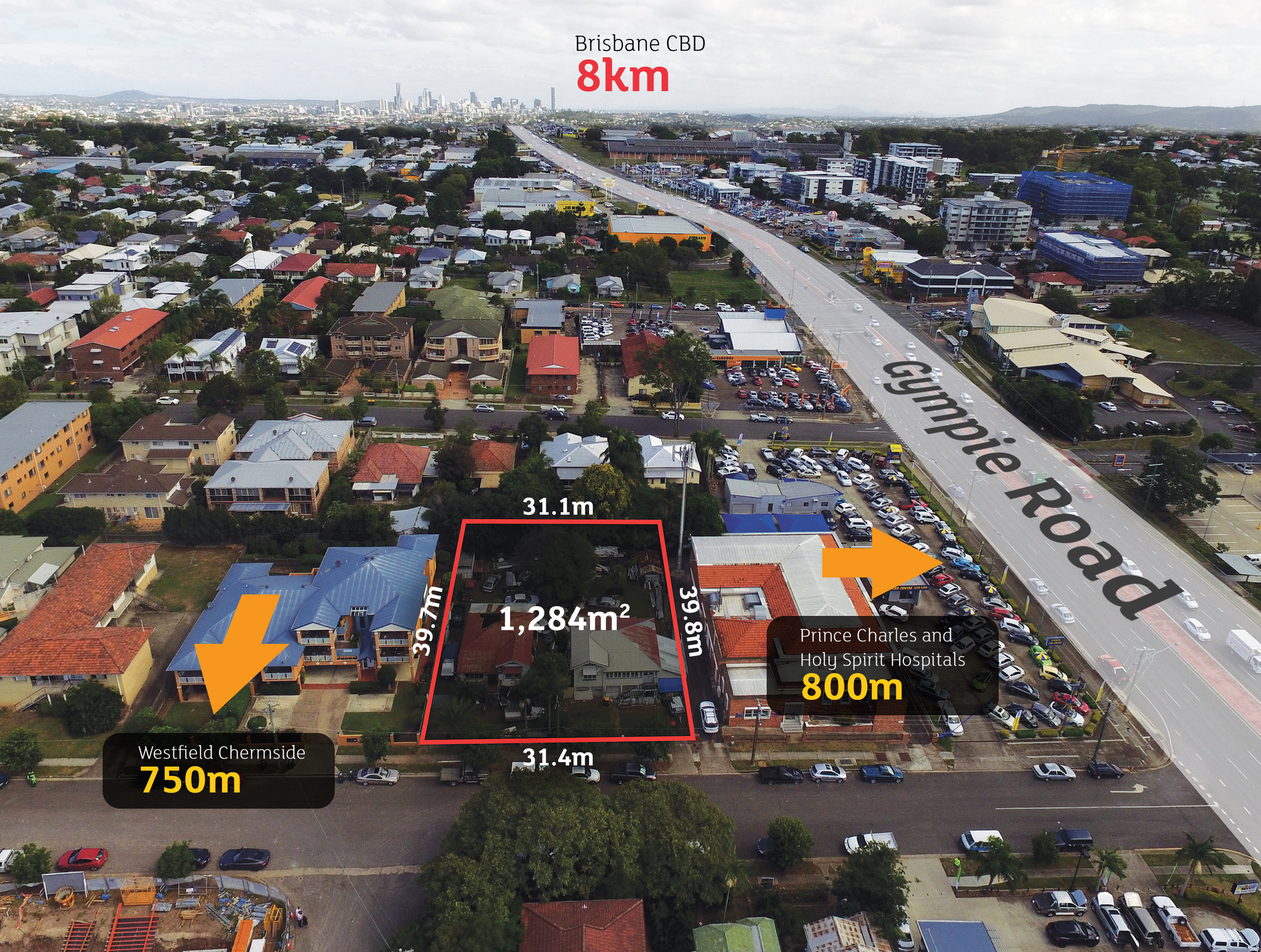 11-15 Mermaid Street,
Chermside
Sold:
$2,000,000
Strategic location bears fruits for seller.
The seller of this amalgamation decided to offload this asset he acquired circa 25 years ago with the objective to retire. After listing the property for a number of months with a prominent local agent, the seller was disappointed at the lack of interest from the campaign. Michael contacted the seller with ideas to improve the marketing approach.
Michael formulated a marketing campaign that gained significant interstate interest, particularly in NSW. The successful buyer is an experienced sydney based developer who has subsequently gaining approval for 43 high quality residential apartments.
20 Windsor Street,
Hamilton
Sold:
$1,575,000
Two successful local agents could not deliver...
Michael sold this well located corner block development site on behalf of a Sydney based developer. The interstate vendor unexpectedly had to sell this site on a tight timeframe due to other business commitments. The vendor entrusted Michael on advice from one of Michael's long-term Sydney based clients after two successful local agents could not deliver.
Michael undertook an off market campaign and within a week secured a buyer via database marketing to a Brisbane based long-term client. Despite a fire sale and with zero marketing budget, Michael still sold this for $175,000 more than his vendor paid just over a year prior.
Two successful agents could not sell the site despite being well known in the local high profile area of Hamilton. Further evidence that a local agent is well equipped to sell a standard family home, however often does not have the contacts or knowledge to successfully manage the sale of a development site. Giraldo Property can take you through the steps on how to successfully coordinate a campaign to sell your property.
44 Gallagher Terrace,
Kedron
Sold: $950,000
Swift Sale!
Michael secured this sale with a prominent Brisbane based developer within only two (2) weeks of listing the property. 44 Gallagher Tce backs on to Bradbury Park and lends itself to a fantastic high end boutique development project.
The sales campaign generated high levels of enquiry from a number of buyer types including investors, first time developers and experienced developers. The successful party has since gained approval for a high end 18 apartment complex.
14 Gallagher Terrace,
Kedron
Sold: $800,000
First homebuyers luck!
A very lucky first homebuyer moved interstate from Adelaide to the beautiful suburb of Kedron. This well-located home, backing on to Bradbury Park, was rezoned in the Brisbane City Plan 2014. Michael contacted the owner to inform them of the rezoning in mid-2014.
Michael took this property to auction to capitalise on the growing interest in the suburb. As a result Michael was able to secure an unconditional buyer almost double the price of what this first homebuyer paid approximately 1-year prior. First homebuyers luck!
The developer also successfully sold out the 9 apartment project and has since bought another site off Michael. Win/Win.
45 Reinhold Crescent,
Chermside
SOLD: $700,000
Multiple offers after just one week of listing!
This fantastic offering is situated backing on to some of Brisbane's best parklands. The marketing campaign attracted interest nationally primarily from NSW and local buyers. The buyer beat out a number of offers despite being on the market officially for only 1 week and sold at the first open home .
Realising the opportunity for investors and homeowners to also have considerable interest in the property, rather than just developers, Michael formulated a marketing plan which secured a buyer at the first open house and generated multiple offers.
The seller is now able to secure that seaside change she had planned. Since this sale Michael has had a number of follow up calls from owners in the area impressed by the swift and impressive result.